About Shoulder Replacement
The shoulder offers a range of motion that is much greater than the other joints of the human body. This movement is able to occur because of the protective cartilage that lines the joint, allowing the ball and socket joint within the shoulder to move with fluid mobility. Injuries, trauma, and the onset of arthritis, can deplete this cartilage leading to shoulder pain, inflammation, stiffness, and the inability to perform everyday tasks.
To help ease symptoms, Dallas orthopedic shoulder surgeon, Dr. Brody Flanagin, may recommend that some patients (at some point) undergo arthroscopic shoulder surgery to have bone spurs and damaged or loose cartilage removed. This can help patients decrease pain and improve function. However, arthritis does not go away, it can continue to deplete the lining of the joint and create ongoing (and sometimes chronic) problems for an individual. For patients suffering from extreme arthritic conditions and symptoms, shoulder replacement surgery may be a consideration for lasting improvement.
Shoulder replacement surgery is a surgical procedure that replaces the damaged bone within the shoulder joint with a plastic and/or metal implant. The surgery removes all damaged cartilage and bone and cleans out the joint to make way for these new devices. A common approach is to replace the humeral head with a metal ball, and the cup of the shoulder is rebuilt with a polyethylene structure. So essentially, a new metal ball fits within the plastic cup to create a new joint.
New advances in replacement research, medical devices and products, as well as surgeon skill and training, allows for successful replacements that can last years. Shoulder replacement surgery is reserved for patients who exhibit extreme conditions. The primary goal is to alleviate pain, restore function and mobility, and regain strength so that an individual can live an active life once again.
Shoulder Replacement Surgery Reviews
"I have worried about this shoulder replacement surgery for a long time, I had a total reverse socket & ball replacement. I didn't need to use the morphine button after surgery. I only needed two pain pills, one after the three hour ride home and the other after I walked into the dresser in the night in my bedroom. I have never had such a painless surgery and recovery out of all the surgeries I have had. I have great movement. I recommend Dr. Flanagan for anyone that needs shoulder surgery."
- R.B. /
Healthgrades /
Aug 21, 2017
"Amazing Relief - Dr. Flanagin is over the top, I had shoulder replacement surgery, he has been with me every step of the way. Extremely attentive and most of all gave my life back to me I totally recommend his services and the staff is also very considerate and attentive. Thank you Dr. Flanagin for being the "Best""
- Anonymous /
Vitals /
Apr 02, 2019
Previous
Next
Types of Replacement Surgeries
Anatomic Shoulder Replacement Surgery
Also referred to as "total shoulder" replacement, this is the traditional shoulder replacement surgery mentioned above. The patient will be fitted with a metal ball and plastic socket and all damaged cartilage will be removed. This surgery is commonly performed on patients with progressive arthritis. It is also performed on patients who have had other severe injuries that cannot be overcome with conservative treatment or arthroscopic surgery, such as degenerative disorders or fractures.
Reverse Shoulder Replacement Surgery
This procedure is very similar to the anatomic approach, however, it is performed on patients who have had severe or complex rotator cuff injuries. These patients generally suffer from arthritis, on top of the rotator cuff condition and the arthritis is usually caused from the injury itself. During a reverse replacement approach, a metal ball and plastic socket are still used, but the socket is placed on top of the arm bone and the ball is fitted on the shoulder blade. The result is a functioning arm that looks and feels natural. The main difference in this surgical method is a reverse of the normal anatomy.
Revision Shoulder Replacement Surgery
Revision shoulder replacement surgery is performed on patients who have experienced "failed" replacements. Shoulder replacement surgery, by nature, is a very technically complex procedure. While most patients will have successful outcomes that last for years, some patients will experience complications. These can arise due to the formation of scar tissue, a malfunctioning implant, implant malposition, rotator cuff failure, or a number of other factors. This is a surgery that requires surgeon experience and skill. Revision surgery should be considered in order to avoid chronic pain, stiffness or other post-surgery ailments from the failed surgery.
Shoulder replacement surgery is performed under general anesthesia, and in some cases, may require an overnight hospital stay. Once released home, patients must be diligent and proactive in following the post-operative care as instructed by our team. Physical therapy is an important part of the recovery process. It may or may not begin immediately, depending on the surgical case. Therapy is crucial to help regain motion, mobility, and strength. A customized rehabilitation treatment plan will be provided for you prior to surgery. It generally takes about 3-4 months for patients to recover from shoulder replacement surgery and regain full function of their arm.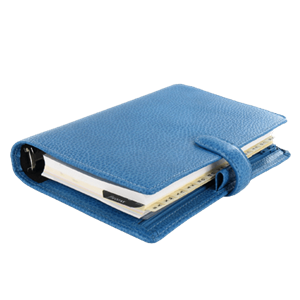 Shoulder replacement surgery has changed the lives of countless patients who have suffered from shoulder pain, shoulder stiffness, and other chronic symptoms for years. This surgery gives patients the hope they have been seeking, allowing them to live a pain-free, active lifestyle. This surgery is reserved for specific cases, and thus a very thorough exam and diagnosis will be provided, and all treatment options will be considered prior to making the decision to move forward with a replacement approach. We invite you to call our orthopedic practice today to learn more.