About Pectoralis Major Repair
Located at the front of the chest, the pectoralis major is a large and powerful muscle that allows for several arm movements. These include: rotating the arm inwards, pulling the arm across the body, pulling the arm down from above the head, and pulling the arm upwards from the side. The pec attaches to the upper arm of the bone (the humerus) and is divided into 2 parts: the clavicular head and the sternal head. If there's any type of injury such as a rupture or strain, these arm movements can be severely limited. There are a variety of treatment options depending on if it's a partial or complete rupture. When the injury isn't as severe, nonsurgical methods, such as physical therapy can be used. However, when a complete rupture is present, surgery is usually the only option.
After a thorough examination, if surgery is warranted, Dallas orthopedic shoulder surgeon, Dr. Brody Flanagin, will recommend the best approach. Using the latest advancements in shoulder surgery, Dr. Flanagin will surgically treat the pectoralis region so that the repair offers an effective recovery. It's important to have an orthopedic surgeon assess this injury as some cases are complex and may require the use of a graft to reconstruct the tendon or ligament.
A pectoralis major rupture can occur in a number of different locations, including
Type 1: A tendon rupture off the humerus bone, which is the most common type of rupture. This is the point where the pec is the most vulnerable to injury. Surgery is usually recommended for this type of rupture.
Type 2: A tear can happen at the junction where the muscle and tendon meet. This is known as a musculo-tendinous junction. With Type 2, a surgeon might operate immediately or wait until some healing has begun.
Type 3: Another scenario is when a tear occurs in the belly of the muscle, which is extremely rare. This type of rupture is extremely difficult to surgically repair.
Type 4: In rare instances, the muscle actually tears away from the sternum, or the breastbone. Type 4 is also extremely rare and is difficult to surgically repair.
Any of these tears can take place during physical activity, more specifically in weight training. As weight training and power lifting become more common, the incidences of these types of injuries are increasing. Lifters are especially susceptible to tears while bench pressing since the pec is heavily involved during the exercise. Pec tears also happens during wrestling, football, rugby, or due to traumatic injuries or accidents.
Reviews
"Very professional, listens to questions/concerns, provides logical answers and concise information on medical issue(s), a no nonsense yet personable physician with a dry wit and integrity. He will not rush to surgery unless warranted. And, will not order a bunch of unnecessary tests. I highly recommend Dr Flanagan."
- L. /
Healthgrades /
Oct 19, 2017
"Dr. Flanigan did emergency surgery on my husband's distal biceps tear. My husband returned to full recovery in record time. His success was better than expected and he is 100% and back to lifting weights. We thoroughly researched this doctor and he came recommended as the doctor people call when surgery has gone wrong with another surgeon. We could not be more pleased with his staff and the results."
- C.K. /
Yelp /
Nov 04, 2019
"Years ago I had extensive surgery on my shoulder from the top shoulder surgeon at a premier teaching hospital in NYC. That surgeon was known as the best shoulder surgeon for good reason. I recently had shoulder surgery with Dr. Flanagin. I can sincerely say that he is every bit skilled as my long ago surgeon and far exceeded that doctor in terms of spending time with me, both pre and post-op. The previous surgeon had residents do the follow up work. Dr. Flanigin spent an incredible amount of time with me answering every question I had. I give him five stars not only for his fine surgical skills but for his people skills. He is awesome. I would highly recommend him to anyone."
- G.M. /
Healthgrades /
Sep 03, 2019
"This review is long overdue. It has been a little over a year since Dr. Flanagin provided me with a new reversed shoulder replacement. I thank whatever stars were in alignment at that time when Dr Flanagin agreed to perform the procedure. I am so grateful for his obvious skills along with his "office bedside manner". He was able and had the patience to explain in terms I could understand what the surgery and it's aftermath involved.Never hesitate in choosing Dr. Flanagin as your surgeon. I cannot thank him enough for what he did for me and my destroyed shoulder."
- M.H. /
Healthgrades /
Aug 20, 2019
"Amazing Relief - Dr. Flanagin is over the top, I had shoulder replacement surgery, he has been with me every step of the way. Extremely attentive and most of all gave my life back to me I totally recommend his services and the staff is also very considerate and attentive. Thank you Dr. Flanagin for being the "Best""
- Anonymous /
Vitals /
Apr 02, 2019
Previous
Next
These are the most common symptoms of a pec tear:
A "tearing" or "ripping" sound can be heard when the pec tears. In other cases, it can sound like a "pop."
Intense pain is felt in the chest and the upper arm, including the shoulder.
There's a weakness when trying to push the arms out in front of the body, which includes muscle weakness through the arms and chest.
Visible bruising might appear through the chest area and upper arms.
Dimpling or a pocket might develop directly above the armpit where the injury occurred.
Type 1 ruptures often require surgery when there's a complete tear and is performed soon after the injury for the best outcome. This type of repair places large sutures (stitches) in the torn tendon to reattach to the arm bone with anchors placed in the bone or holes made in the bone. This type of surgery has a high success rate and most patients can return to sports and physical activities after their recovery. However, if the rupture happened more than 3 months ago, there's a chance that the tendon and muscle have retracted. If this is the case, a tendon from the hamstring may have to be grafted to repair the damaged tendon.
With a Type 2 injury, some surgeons will operate immediately while others will wait until fibrous tissue has developed on either side of the rupture. This procedure involves connecting the muscle and tendon with extremely durable suture material in order to promote proper healing. When dealing with older injuries, a surgeon may have to utilize other techniques such as those used to repair hernias.
Both Type 3 and Type 4 ruptures are extremely rare, and difficult to operate on. Type 3 might can be treated through an Achilles tendon grafting procedure. However, the majority of surgeons do not recommend surgery for a Type 3 rupture. Since Type 4 involves muscle with no tendon at the injury site, a highly-skilled surgeon would be needed to use advanced techniques to repair this type of injury properly.
All ruptures can be partial or complete and partial tears may not require surgery, especially Types 2 and 3. Conservative surgery or other nonsurgical treatment options may be available, which can be discussed with an orthopedic surgeon.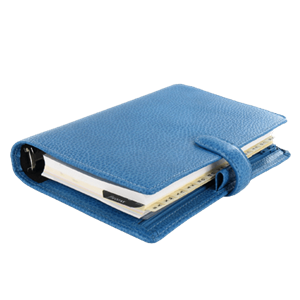 While pec tears are becoming more common as people push their bodies to the limit, they can be treated with great outcomes that alleviate pain, restore range of motion, and even allow patients to get back to the sports and training they love. Since not all ruptures are created equal, we take the time to assess your particular injury and perform the type of surgery that will be in your best interest. Our orthopedic office is equipped to handle all types of ruptures and we can fully discuss your case during a consultation. We encourage you to contact our office today to schedule an appointment.