About Latarjet Repair Surgery
When a patient experiences recurrent shoulder dislocations, which is a form of anterior shoulder instability, the Latarjet procedure is a highly successful way to treat the condition. Dallas orthopedic shoulder surgeon, Dr. Brody Flanagin, offers the Latarjet approach for specific cases of dislocations and instability, as well as for trauma and congenital deformities of the shoulder joint. Each of these conditions can all be caused by bone loss or a fracture of the glenoid (part of the shoulder). The surgery involves 3 principles, or a triple blocking effect, intended to stabilize and repair the shoulder for long-term results. Depending on the patient and his or her condition, Latarjet can be performed either arthroscopically or as an open procedure. Named after French surgeon, Dr. Michel Latarjet, this is the most popular surgical method to treat anterior instability due to its excellent results and low rate of recurrence.
The orthopedic surgeon will make an incision at the front of the shoulder to gain access to the affected are. The Latarjet procedure involves transferring the coracoid (a structure on the shoulder blade that's attached to part of the biceps muscle) with the attached muscles to the front of the glenoid (part of the shoulder) to the area that needs more support. Essentially, a piece of bone from one part of the shoulder is placed to the front of the shoulder socket. The additional bone assists in preventing more dislocations by acting as a barrier to block the shoulder from slipping out of its socket and the added muscle provides needed joint stability. By transferring the coracoid, there is actually a triple effect that occurs:
The surface of the glenoid is restored, which eliminates the presence of any bone lesions that previously existed.
By joining tendons together, the dynamic stability is improved, allowing for greater shoulder mobility.
When the capsule (structure of tissue over the joint) is reattached to the bone, overall shoulder stability is improved.
During the procedure, a temporary nerve block is used to numb the shoulder and arm throughout the surgery. When the surgeon is finished, sutures or stitches will be used to close up the surgical site.
Reviews
"Very professional, listens to questions/concerns, provides logical answers and concise information on medical issue(s), a no nonsense yet personable physician with a dry wit and integrity. He will not rush to surgery unless warranted. And, will not order a bunch of unnecessary tests. I highly recommend Dr Flanagan."
- L. /
Healthgrades /
Oct 19, 2017
"Dr. Flanigan did emergency surgery on my husband's distal biceps tear. My husband returned to full recovery in record time. His success was better than expected and he is 100% and back to lifting weights. We thoroughly researched this doctor and he came recommended as the doctor people call when surgery has gone wrong with another surgeon. We could not be more pleased with his staff and the results."
- C.K. /
Yelp /
Nov 04, 2019
"Years ago I had extensive surgery on my shoulder from the top shoulder surgeon at a premier teaching hospital in NYC. That surgeon was known as the best shoulder surgeon for good reason. I recently had shoulder surgery with Dr. Flanagin. I can sincerely say that he is every bit skilled as my long ago surgeon and far exceeded that doctor in terms of spending time with me, both pre and post-op. The previous surgeon had residents do the follow up work. Dr. Flanigin spent an incredible amount of time with me answering every question I had. I give him five stars not only for his fine surgical skills but for his people skills. He is awesome. I would highly recommend him to anyone."
- G.M. /
Healthgrades /
Sep 03, 2019
"This review is long overdue. It has been a little over a year since Dr. Flanagin provided me with a new reversed shoulder replacement. I thank whatever stars were in alignment at that time when Dr Flanagin agreed to perform the procedure. I am so grateful for his obvious skills along with his "office bedside manner". He was able and had the patience to explain in terms I could understand what the surgery and it's aftermath involved.Never hesitate in choosing Dr. Flanagin as your surgeon. I cannot thank him enough for what he did for me and my destroyed shoulder."
- M.H. /
Healthgrades /
Aug 20, 2019
"Amazing Relief - Dr. Flanagin is over the top, I had shoulder replacement surgery, he has been with me every step of the way. Extremely attentive and most of all gave my life back to me I totally recommend his services and the staff is also very considerate and attentive. Thank you Dr. Flanagin for being the "Best""
- Anonymous /
Vitals /
Apr 02, 2019
Previous
Next
Since a nerve block is used during this surgery, the shoulder and arm will still feel numb a few hours following surgery, but it will subside. After the numbness, the patient should expect to experience pain and soreness which can be treated with painkillers. For about 4 weeks, the patient needs to wear a sling to protect the arm and ensure proper healing. The stitches placed after surgery are dissolvable and will disintegrate on their own. Patients should be aware that it can take several months before the shoulder fully heals, at which time he or she should be able to resume normal activities, such as driving, athletics, and weight training.
Patients often require rehab following Latarjet surgery to strengthen the shoulder and arm. The program is usually broken down into several phases to coincide with the patient's healing progress. Our orthopedic surgeon will work with a medical team to design a plan that works best for the patient.
According to various published reports, around 80-95% of patients experience an elimination of recurring dislocations after the Latarjet procedure. Compared to other methods like the Bankart repair, where there is a significant failure rate, a patient can expect more reliable results with Latarjet. In addition, athletes of contact sports like rugby or football can expect extremely favorable results to get them back to being game ready. Patients who have undergone previous shoulder reconstruction surgeries can also expect a better outcome with the Latarjet procedure.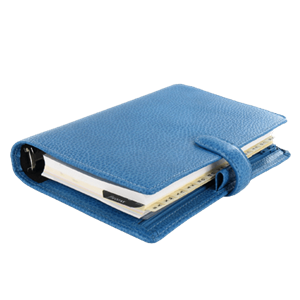 Call today for an Appointment
Recurring shoulder dislocations can greatly affect your quality of life when you're in pain and can't participate in your normal activities. That's why our practice offers Latarjet repair to stop the incidence of these bothersome dislocations. We have an experienced team ready to assist you in every step of the surgery, from beginning to end. To get started, we recommend a thorough consultation to assess your condition and to see if Latarjet surgery is right for you. Give our office a call today and we will be happy to schedule your consultation.