About Clavicle Fracture Repair
When the collarbone breaks, this is known as a clavicle fracture. The clavicle is a long bone between the shoulder blade and ribcage and serves as the connection between the arm and the body. Although the clavicle is located above critical blood vessels and nerves, they are rarely affected with a clavicle fracture. Clavicle fractures are common among all age groups and can be caused by a serious hit to the shoulder due to a fall or a car accident.
While most patients heal with nonsurgical methods, others may require surgery to realign the bones and improve shoulder strength and mobility. A common and highly effective repair method performed by Dallas orthopedic shoulder surgeon, Dr. Brody Flanagin, is the ORIF (Open Reduction and Internal Fixation) procedure. The surgery is intended to promote healing and make the bone strong enough to allow mobility.
Types of Clavicle Fractures
There are 3 types of clavicle fractures, which include:
Type A – Proximal Clavicle Fracture is the rarest form of clavicle fractures, which makes it difficult to treat. It also requires special attention as to not harm nearby vessels and structures. Surgery is usually required for a displaced proximal clavicle fracture, but nondisplaced fractures can be treated with nonsurgical methods like medications and/or an arm sling.
Type B – Midshaft Clavicle Fractures are the most common form of clavicle fractures, comprising around 80% of cases. It is easy to diagnose this fracture, where it can usually be visually verified. Surgery usually isn't necessary and nonsurgical methods are used to reduce pain, restore function, and help a patient resume normal activities.
Type C – Distal Clavicle Fractures make up around 15% of clavicle fractures and can be divided into 3 categories: nondisplaced, displaced, and articular. This type of fracture usually requires some form of procedure to support the bone to increase the healing process.
Reviews
"Very professional, listens to questions/concerns, provides logical answers and concise information on medical issue(s), a no nonsense yet personable physician with a dry wit and integrity. He will not rush to surgery unless warranted. And, will not order a bunch of unnecessary tests. I highly recommend Dr Flanagan."
- L. /
Healthgrades /
Oct 19, 2017
"Dr. Flanigan did emergency surgery on my husband's distal biceps tear. My husband returned to full recovery in record time. His success was better than expected and he is 100% and back to lifting weights. We thoroughly researched this doctor and he came recommended as the doctor people call when surgery has gone wrong with another surgeon. We could not be more pleased with his staff and the results."
- C.K. /
Yelp /
Nov 04, 2019
"Years ago I had extensive surgery on my shoulder from the top shoulder surgeon at a premier teaching hospital in NYC. That surgeon was known as the best shoulder surgeon for good reason. I recently had shoulder surgery with Dr. Flanagin. I can sincerely say that he is every bit skilled as my long ago surgeon and far exceeded that doctor in terms of spending time with me, both pre and post-op. The previous surgeon had residents do the follow up work. Dr. Flanigin spent an incredible amount of time with me answering every question I had. I give him five stars not only for his fine surgical skills but for his people skills. He is awesome. I would highly recommend him to anyone."
- G.M. /
Healthgrades /
Sep 03, 2019
"This review is long overdue. It has been a little over a year since Dr. Flanagin provided me with a new reversed shoulder replacement. I thank whatever stars were in alignment at that time when Dr Flanagin agreed to perform the procedure. I am so grateful for his obvious skills along with his "office bedside manner". He was able and had the patience to explain in terms I could understand what the surgery and it's aftermath involved.Never hesitate in choosing Dr. Flanagin as your surgeon. I cannot thank him enough for what he did for me and my destroyed shoulder."
- M.H. /
Healthgrades /
Aug 20, 2019
"Amazing Relief - Dr. Flanagin is over the top, I had shoulder replacement surgery, he has been with me every step of the way. Extremely attentive and most of all gave my life back to me I totally recommend his services and the staff is also very considerate and attentive. Thank you Dr. Flanagin for being the "Best""
- Anonymous /
Vitals /
Apr 02, 2019
Previous
Next
There are a number of reasons why a patient and surgeon may decide that ORIF surgery is needed. One of the most common reasons is to alleviate pain caused by the broken bone. Other scenarios include when the ends of the fractured clavicle pierce the skin or when soft tissue becomes trapped between the ends of the bone. Another situation is when the fracture presses against and harms vital nearby structures like nerves and/or large blood vessels.
Although most patients can expect their broken collarbone to heal without surgery, some fractures won't heal or will heal extremely slowly without ORIF. In some cases, when the clavicle is left to heal on its own, a shortening of the bone can occur caused by the ends of the bone overlapping. This not only causes cosmetic issues but can limit mobility and interfere with participating in physical activities, like sports and working out.
During an ORIF procedure, the surgeon will place the patient under general anesthesia and make an incision directly over the clavicle fracture. Since there are various small nerves in the area of the incision, they can't all be avoided and this can lead to numbness in the treatment area. The fractured bone will be dissected to allow the surgeon access to repair it with a metal plate and screws, which will be placed in the plate and surrounding it. If there are concerns about the healing process, the surgeon may decide on a bone graft to further support the clavicle. The surgical site is then closed with layers of dissolvable sutures, or stitches.
After surgery, the treatment area is dressed for protection and a sling is placed on the arm to increase the healing process. Since this is an outpatient surgery, the patient is allowed to go home a few hours after the procedure. The numbness that occurred during surgery will subside over time. A follow-up appointment will be scheduled 1-2 weeks after an ORIF. Before this appointment, the patient will be instructed to perform simple, range of motion exercises daily to prevent the arm from becoming stiff. Full recovery can be expected around 12 weeks.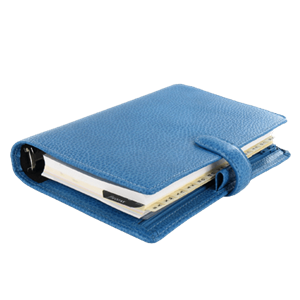 Since clavicle fractures are not only painful but limiting, we are here to offer a wide range of services to heal your clavicle and get you back into the swing of things. If surgery is needed, our experienced medical team perform the ORIF procedure with great results. We provide the safest, most advanced techniques possible for long-term, reliable outcomes. Please contact our office today to schedule a consultation and see if clavicle fracture repair surgery is right for you.