About Shoulder Dislocations
The shoulder joint is the most mobile joint in the human body, offering significant range of motion with the ability to move in many directions. For a person to perform small or big activities, this is an advantage. However, because of this extreme mobility, the shoulder is one of the easier joints to dislocate. Dallas orthopedic shoulder surgeon, Dr. Brody Flanagin, treats dislocated shoulders on a regular basis in his orthopedic practice. A dislocated shoulder is common among athletes, as well as everyday individuals who experience trauma to the shoulder by falling or injuring themselves. The dislocation can be either partial or complete. A partial dislocation, also referred to as a subluxation, is when the humerus (the head of the upper arm bone) moves partially out of the shoulder socket. When the humerus comes all the way out, it is considered a complete dislocation. Both forms cause shoulder instability, shoulder pain, and will require medical treatment.
A shoulder dislocation can be very painful. When the injury occurs, the patient may hear or feel a loud pop, followed by pain, numbness, and swelling. In many cases, the shoulder will become "locked" or frozen, which means the patient will not have mobility until the shoulder is set back into place. While the shoulder joint can dislocate downward, backward, or forward, the more common type is when the shoulder slips forward, known as anterior instability. If the dislocation is severe enough, ligaments and tendons may also become damaged. Without proper treatment, the shoulder will continue to dislocate, causing ongoing instability.
Reviews
"Very professional, listens to questions/concerns, provides logical answers and concise information on medical issue(s), a no nonsense yet personable physician with a dry wit and integrity. He will not rush to surgery unless warranted. And, will not order a bunch of unnecessary tests. I highly recommend Dr Flanagan."
- L. /
Healthgrades /
Oct 19, 2017
"Dr. Flanigan did emergency surgery on my husband's distal biceps tear. My husband returned to full recovery in record time. His success was better than expected and he is 100% and back to lifting weights. We thoroughly researched this doctor and he came recommended as the doctor people call when surgery has gone wrong with another surgeon. We could not be more pleased with his staff and the results."
- C.K. /
Yelp /
Nov 04, 2019
"Years ago I had extensive surgery on my shoulder from the top shoulder surgeon at a premier teaching hospital in NYC. That surgeon was known as the best shoulder surgeon for good reason. I recently had shoulder surgery with Dr. Flanagin. I can sincerely say that he is every bit skilled as my long ago surgeon and far exceeded that doctor in terms of spending time with me, both pre and post-op. The previous surgeon had residents do the follow up work. Dr. Flanigin spent an incredible amount of time with me answering every question I had. I give him five stars not only for his fine surgical skills but for his people skills. He is awesome. I would highly recommend him to anyone."
- G.M. /
Healthgrades /
Sep 03, 2019
"This review is long overdue. It has been a little over a year since Dr. Flanagin provided me with a new reversed shoulder replacement. I thank whatever stars were in alignment at that time when Dr Flanagin agreed to perform the procedure. I am so grateful for his obvious skills along with his "office bedside manner". He was able and had the patience to explain in terms I could understand what the surgery and it's aftermath involved.Never hesitate in choosing Dr. Flanagin as your surgeon. I cannot thank him enough for what he did for me and my destroyed shoulder."
- M.H. /
Healthgrades /
Aug 20, 2019
"Amazing Relief - Dr. Flanagin is over the top, I had shoulder replacement surgery, he has been with me every step of the way. Extremely attentive and most of all gave my life back to me I totally recommend his services and the staff is also very considerate and attentive. Thank you Dr. Flanagin for being the "Best""
- Anonymous /
Vitals /
Apr 02, 2019
Previous
Next
Types of Shoulder Dislocations
Shoulder dislocations generally occur in two distinct ways most commonly. They occur through an anterior dislocation or a posterior dislocation.
Anterior Shoulder Dislocation
Anterior dislocations of the shoulder are the most common type of dislocation, accounting for roughly 95% of them. This occurs when the humeral head of the shoulder is anteriorly displaced in relation to the glenoid. Patients who suffer this injury usually show an obvious squared-off look, which is due to the dislocation causing a flat shoulder appearance due to the malposition of the bone. This dislocation can occur with or without bone loss to the joint.
Posterior Shoulder Dislocation
Posterior dislocations of the shoulder are very rare and occur in less than 5% of dislocation cases. This injury is usually caused by a high impact injury where the arm is outstretched, and internally rotated. It is so rare, that in many cases, it is often misdiagnosed. This injury pushes the head of the humerus out of the glenoid cavity in a posterior manner. It is often associated with neck trauma or a fracture of the neck or humerus. If misdiagnosed, additional injury can occur, such as ligament and cartilage damage, as well as a rotator cuff injury.
In many cases, treatment for a shoulder dislocation is straightforward. The ball of the upper arm bone can be placed back into the joint socket, which will bring immediate relief to the patient. This is known as a closed reduction. The patient may feel sore for a few days, and rehab may be ordered for several weeks to ensure the shoulder is effectively secure. In more severe cases, ligament or tendon damage can occur within the shoulder joint that requires repair. If this occurs, the shoulder will continue to dislocate, leading to ongoing shoulder instability if surgery is not performed. Arthroscopic surgery may be an option to repair loose cartilage, or damaged tendons so that the shoulder can regain stability. In cases of shoulder dislocations with bone loss involving the glenoid ("socket"), open surgical stabilization may be required. This is typically a result of recurrent/repeated dislocations over time without having had surgery. In addition, it can result from a repeat dislocation in patients who have had prior surgery to repair torn ligaments. In the event of bone loss of the glenoid ("socket"), the most common procedure utilized to address this problem is the Latarjet procedure, which involves the transfer of small piece of bone in the front of the shoulder blade to the front of the socket to correct the problem.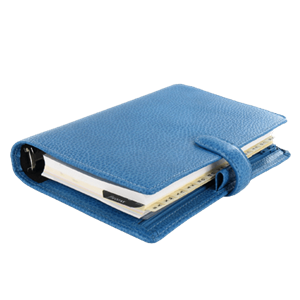 Many times, a dislocated shoulder will be treated in the ER, which in many cases does not involve an orthopedic specialist. Shoulder dislocation require a careful analysis so that future instability does not occur. If your shoulder was dislocated and put back into place and you are experiencing ongoing shoulder instability, please call our orthopedic office to schedule your consultation. We will provide a thorough exam, and ensure that your shoulder is healthy and remains stable.