Pectoralis major tendon rupture, also known as a pec tear, is a rare yet painful injury of the muscles or tendons of the chest. This injury is common in athletes (men and women) who max out their muscles in the weight room while performing the bench press. It can also happen on the football field during powerful tackles or on the wrestling mat when a move causing a trauma to the chest. When a pectoralis major tendon ruptures, the intense pain materializes instantly. There may be dark bruising and swelling in the area above the armpit and a deformity as well. If you suffer from this type of injury, please make receiving medical assistance a high priority, because you will increase your chances for a full recovery.
Pain is an immediate symptom of a pectoralis major tendon rupture. Bruising and swelling on the arm and chest is evident (right above the armpit). There is a dramatic difference in the patient's range of motion and a noticeable decrease in strength in the effected arm. Many athletes and body builders have also reported that they heard the "snap" of the tendon as it separated while they were lifting weights. Even though this type of injury is rare, it does require urgent medical attention.
Reviews
"Very professional, listens to questions/concerns, provides logical answers and concise information on medical issue(s), a no nonsense yet personable physician with a dry wit and integrity. He will not rush to surgery unless warranted. And, will not order a bunch of unnecessary tests. I highly recommend Dr Flanagan."
- L. /
Healthgrades /
Oct 19, 2017
"Dr. Flanigan did emergency surgery on my husband's distal biceps tear. My husband returned to full recovery in record time. His success was better than expected and he is 100% and back to lifting weights. We thoroughly researched this doctor and he came recommended as the doctor people call when surgery has gone wrong with another surgeon. We could not be more pleased with his staff and the results."
- C.K. /
Yelp /
Nov 04, 2019
"Years ago I had extensive surgery on my shoulder from the top shoulder surgeon at a premier teaching hospital in NYC. That surgeon was known as the best shoulder surgeon for good reason. I recently had shoulder surgery with Dr. Flanagin. I can sincerely say that he is every bit skilled as my long ago surgeon and far exceeded that doctor in terms of spending time with me, both pre and post-op. The previous surgeon had residents do the follow up work. Dr. Flanigin spent an incredible amount of time with me answering every question I had. I give him five stars not only for his fine surgical skills but for his people skills. He is awesome. I would highly recommend him to anyone."
- G.M. /
Healthgrades /
Sep 03, 2019
"This review is long overdue. It has been a little over a year since Dr. Flanagin provided me with a new reversed shoulder replacement. I thank whatever stars were in alignment at that time when Dr Flanagin agreed to perform the procedure. I am so grateful for his obvious skills along with his "office bedside manner". He was able and had the patience to explain in terms I could understand what the surgery and it's aftermath involved.Never hesitate in choosing Dr. Flanagin as your surgeon. I cannot thank him enough for what he did for me and my destroyed shoulder."
- M.H. /
Healthgrades /
Aug 20, 2019
"Amazing Relief - Dr. Flanagin is over the top, I had shoulder replacement surgery, he has been with me every step of the way. Extremely attentive and most of all gave my life back to me I totally recommend his services and the staff is also very considerate and attentive. Thank you Dr. Flanagin for being the "Best""
- Anonymous /
Vitals /
Apr 02, 2019
Previous
Next
Once an MRI or an ultrasound has been completed, we can then distinguish what type of ruptures has occurred. There are four types (full or partial) of pectoralis major tendon ruptures:
Pectoral muscle torn completely or partially off the long, upper arm bone (humerus bone)
A rupture within the pectoral muscle
A total or partial separation between the muscle and the tendon
A rupture of the pectoral muscle or tendon at the breastbone (sternum)
Surgery is necessary for athletes and active patients wishing to regain their strength to continue with their normal activities.
PECtoralis TEAR TREATMENTS
When a pectoralis major tendon rupture happens, most patients will immediately seek medical attention from an emergency room or their primary care physician. An MRI, X-ray, or ultrasound can detect this type of injury and once found, an orthopedic surgeon will be needed. Surgery is generally the best option in treating pectoralis major tendon tears, especially for athletes wanting to return to sporting activities. This involves an outpatient surgery with some scarring above the armpit and will require physical therapy for 3-6 months after the operation.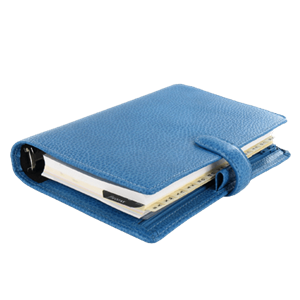 Regain Your Strength Today
We want you on the road to recovery, and we work hard to deliver personal, complete orthopedic care in regards to your treatment. To ensure proper healing and the ability to work at your maximum potential, you will need the help of a trusted orthopedic practice to attain those goals. Please call and request a consultation with our expert shoulder surgeon today. End your pain and deteriorating strength that accompany this rare pectoral injury.