About Collarbone Fractures
A clavicle fracture is a broken collarbone. The collarbone is located between the ribcage and the shoulder blade. It is a very distinct feature of the upper body and can easily be detected, as it is the bone that runs horizontally above the chest area. The clavicle connects the arm to the body and when it is fractured, the arm becomes immobile in most cases. Clavicle fractures are a common ailment among athletes, especially those that partake in impact sports, such as football. The fracture can occur where the bone attaches to the shoulder blade, in the middle portion, or lower near the sternum ("breast bone"). Some collarbone fractures heal on their own and others require surgery to repair. Medical treatment is generally needed for a successful recovery. Dr. Flanagin has treated countless collarbone fractures for Dallas area patients. After a thorough physical exam and the appropriate diagnostic testing has been completed, Dr. Flanagin will prepare a treatment plan that may or may not include surgery.
Clavicle fractures are extremely painful. When the injury occurs, the individual will feel an immediate sharp pain and will be unable to lift their arm. Fractures to the collarbone significantly impact the shoulder area. They can cause the shoulder to sag or droop down and forward. Most patients will be able to see the break under the skin and bruising and swelling will appear near the fracture site.
Reviews
"Very professional, listens to questions/concerns, provides logical answers and concise information on medical issue(s), a no nonsense yet personable physician with a dry wit and integrity. He will not rush to surgery unless warranted. And, will not order a bunch of unnecessary tests. I highly recommend Dr Flanagan."
- L. /
Healthgrades /
Oct 19, 2017
"Dr. Flanigan did emergency surgery on my husband's distal biceps tear. My husband returned to full recovery in record time. His success was better than expected and he is 100% and back to lifting weights. We thoroughly researched this doctor and he came recommended as the doctor people call when surgery has gone wrong with another surgeon. We could not be more pleased with his staff and the results."
- C.K. /
Yelp /
Nov 04, 2019
"Years ago I had extensive surgery on my shoulder from the top shoulder surgeon at a premier teaching hospital in NYC. That surgeon was known as the best shoulder surgeon for good reason. I recently had shoulder surgery with Dr. Flanagin. I can sincerely say that he is every bit skilled as my long ago surgeon and far exceeded that doctor in terms of spending time with me, both pre and post-op. The previous surgeon had residents do the follow up work. Dr. Flanigin spent an incredible amount of time with me answering every question I had. I give him five stars not only for his fine surgical skills but for his people skills. He is awesome. I would highly recommend him to anyone."
- G.M. /
Healthgrades /
Sep 03, 2019
"This review is long overdue. It has been a little over a year since Dr. Flanagin provided me with a new reversed shoulder replacement. I thank whatever stars were in alignment at that time when Dr Flanagin agreed to perform the procedure. I am so grateful for his obvious skills along with his "office bedside manner". He was able and had the patience to explain in terms I could understand what the surgery and it's aftermath involved.Never hesitate in choosing Dr. Flanagin as your surgeon. I cannot thank him enough for what he did for me and my destroyed shoulder."
- M.H. /
Healthgrades /
Aug 20, 2019
"Amazing Relief - Dr. Flanagin is over the top, I had shoulder replacement surgery, he has been with me every step of the way. Extremely attentive and most of all gave my life back to me I totally recommend his services and the staff is also very considerate and attentive. Thank you Dr. Flanagin for being the "Best""
- Anonymous /
Vitals /
Apr 02, 2019
Previous
Next
Types of Clavicle Fractures
Fractures Near the Sternum (Medial Clavicle Fractures)
Fractures that occur near the sternum, known as medial clavicle fractures, are caused by blunt forced trauma to the chest area. They are the least common type of collarbone fractures. A driver who has an accident, for instance, where the body is propelled to the steering wheel, is an example of how this can occur. Contact sports, such as football, is another common cause. These are considered the most painful type of collarbone fractures and in some cases a myocardial contusion can occur when the break happens. This fracture exists near the breastbone and it can limit airway breathing and also affect the spine. In many cases, it is critical that medical treatment be sought immediately so that treatment can be given quickly.
Midshaft Clavicle Fractures
The vast majority of collarbone fractures will occur in the midshaft region, which is located in the middle of the collarbone between the sternum (breastbone) and the AC joint. The most common injuries of this kind are caused by a direct fall onto the shoulder, which causes the bone to break and become displaced. When this occurs, the lateral fragment is typically pulled down. If the break is severe enough, the bone may break through the skin, and sharp, intense pain will be felt. This particular fracture can be treated both surgically and nonsurgically depending on the severity of the injury and the amount of displacement at the fracture site.
Clavicle Fractures Near the AC Joint (Distal Clavicle Fracture)
A clavicle fracture that takes place where the collarbone meets the AC joint is also fairly common. The area where the bone meets the shoulder blade is called the acromion. The joint at the end of this bone is known as the AC (acromioclavicular) joint. This fracture can exist when a fall to the shoulder occurs with the arm is in an outstretched position. Because the AC joint is attached to a number of ligaments and surrounded by cartilage, these vital structures may also become injured along with the fracture. While this can be treated nonsurgically in many patients, surgery may be warranted in complex cases where there is ligament damage along with a broken bone.
As stated above, clavicle fractures are divided into three categories, depending on where the fracture is located. An X-ray will determine the location of the break, as well as the severity, which will show components such as loose and/or broken fragments, etc. The most common method to treat fractures in the middle is with nonsurgical methods. This begins with cold therapy and anti-inflammatory pain medication, as well as wearing a secure sling to immobilize the arm. Some patients will require surgery to set and align the fractured bone. During surgery, hardware may be used to help secure the bones into a natural position so that they can grow back together successfully. Once enough time has passed, physical therapy will be ordered to help gain motion and strength in the arm.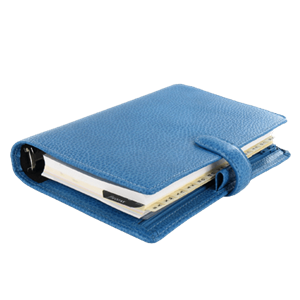 Call our Orthopedic Office
Clavicle fractures are extremely pain, debilitating, and in some case, can be dangerous for an individual. Our orthopedic shoulder specialists are expertly trained to diagnose, treat, and rehab this injury so that a fully recovery can be made. We treat young athletes who want to get back into action quickly, as well as the everyday active individual who simply wants to live a pain-free, functional life. During your appointment, we will provide a thorough exam, along with X-rays and digital imaging to pinpoint the injury and treat it. We look forward to meeting you and treating your shoulder injury.