Physical therapy is an important part of the recovery process following shoulder surgery. It is also a treatment that is recommended for many injuries that do not require surgery. Physical therapy typically begins with one of our trained therapists who will help you incorporate certain movements and exercises to restore mobility, motion, flexibility, and strength to the shoulder joint. It is generally a slow, progressive process that consists of daily sessions, sometimes up to several per day, to keep the joint mobile. Serious shoulder injuries will require the help from one of our in-house therapists, but gradually, the therapy can be done at-home, following the specific instructions provided to you. Patients who avoid rehabbing their shoulder through physical therapy treatment may not have the outcome they desire. They may only partially recover from their injury and are also at risk for developing frozen shoulder and/or shoulder stiffness.
Dallas, TX orthopedic shoulder surgeon, Dr. Brody Flanagin, offers patients customized treatment plans that include physical therapy. Each plan is tailored for the patient, depending on his or her injury and rehabilitation needs.
When to Start Physical Therapy
In most cases, for shoulder injuries that do not require surgery, physical therapy can begin quickly once the diagnosis has been made. This is if the shoulder does not need to be immobilized first and kept protected in a sling, which is the case for some injuries such as a shoulder fracture. If the shoulder does not need to be immobilized, therapy can begin soon after the diagnosis. After a surgical procedure, such as a rotator cuff repair, the shoulder is usually immobilized in a sling for a period of about 7-10 days. Physical therapy will begin sometime around week 2 post-op with passive and assisted motion for approximately 4-6 weeks. Therapy to help gain strength and active motion will begin after the first phase.
Reviews
"Very professional, listens to questions/concerns, provides logical answers and concise information on medical issue(s), a no nonsense yet personable physician with a dry wit and integrity. He will not rush to surgery unless warranted. And, will not order a bunch of unnecessary tests. I highly recommend Dr Flanagan."
- L. /
Healthgrades /
Oct 19, 2017
"Years ago I had extensive surgery on my shoulder from the top shoulder surgeon at a premier teaching hospital in NYC. That surgeon was known as the best shoulder surgeon for good reason. I recently had shoulder surgery with Dr. Flanagin. I can sincerely say that he is every bit skilled as my long ago surgeon and far exceeded that doctor in terms of spending time with me, both pre and post-op. The previous surgeon had residents do the follow up work. Dr. Flanigin spent an incredible amount of time with me answering every question I had. I give him five stars not only for his fine surgical skills but for his people skills. He is awesome. I would highly recommend him to anyone."
- G.M. /
Healthgrades /
Sep 03, 2019
"This review is long overdue. It has been a little over a year since Dr. Flanagin provided me with a new reversed shoulder replacement. I thank whatever stars were in alignment at that time when Dr Flanagin agreed to perform the procedure. I am so grateful for his obvious skills along with his "office bedside manner". He was able and had the patience to explain in terms I could understand what the surgery and it's aftermath involved.Never hesitate in choosing Dr. Flanagin as your surgeon. I cannot thank him enough for what he did for me and my destroyed shoulder."
- M.H. /
Healthgrades /
Aug 20, 2019
"Amazing Relief - Dr. Flanagin is over the top, I had shoulder replacement surgery, he has been with me every step of the way. Extremely attentive and most of all gave my life back to me I totally recommend his services and the staff is also very considerate and attentive. Thank you Dr. Flanagin for being the "Best""
- Anonymous /
Vitals /
Apr 02, 2019
"Very helpful and excellent bedside manner"
- A.S. /
Google /
Sep 28, 2018
Previous
Next
Standard Treatment Approach
While every injury, surgery, and treatment plant will vary among patients, there is a general treatment protocol that all patients should adhere to. A treatment plan will consist of on-hands therapy with one of our licensed therapy who will proactively move the arm into different and new positions through the treatment process. During physical therapy, patients will be given an at-home plan to follow, in addition to the hands-on plan done within our physical therapy studio. Patients will also follow a regime of alternating cold and heat, as well as take anti-inflammatory medication when needed. Many patients will also get to take advantage of our ultrasound electrical stimulation, which is a device that is place on the treated area that sends ultra waves of energy to the injury to help stimulate blood flow, circulation, and healing.
Countless studies of medical research has shown physical therapy to be an effective post-injury healing mechanism. Effective treatment and a proactive, diligent approach to therapy leads to positive long-term results for our patients.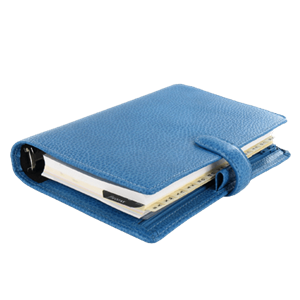 Our trained physical therapists are skilled, licensed PTs who help our patients develop, restore, and maintain optimal shoulder movement and function. Our therapists will work with you gently to help restore flexibility and strength so that you can get back to enjoying your life in a pain-free manner. Call our orthopedic office today to learn more about our therapists and our physical therapy program, and allow us to help determine if it is a good option for your recovery.