About Arthroscopic Surgery
Arthroscopic shoulder surgery is the preferred method of surgical treatment for the vast majority of shoulder injuries. It is one of the most common, safest, and effective ways to repair a shoulder injury. Dallas area orthopedic shoulder surgeon, Dr. Brody Flanagin, uses this approach to treat numerous injuries and conditions, and the outcomes are generally well-received by many patients. Considered minimally-invasive, arthroscopic shoulder surgery uses tiny incisions that allow a small arthroscope to enter the shoulder joint. This device is built with a telescope camera so that the surgeon can get a clear view of the inside of the shoulder. This allows for accurate placement of the surgical tools to repair the joint. Our orthopedic practice uses arthroscopic surgery when possible, however, some surgical cases will require an open surgical technique.
Arthroscopic surgery is used to treat a wide range of shoulder conditions and injuries. It is usually recommended when nonsurgical methods have not worked in curing the shoulder pain. Some of the injuries arthroscopic shoulder surgery repairs includes:
Rotator cuff injuries
AC joint injuries
Shoulder arthritis
Frozen shoulder
Shoulder instability
Shoulder fractures
Biceps tendon injuries
Dislocated shoulder
Labral and SLAP tears
Removal of bone spurs, damaged cartilage, loose bone
Each condition mentioned above will be assessed and in most mild to moderate cases, arthroscopic surgery works well. For complex cases and severe ligament or tendon damage, an open surgical approach may be required.
Reviews
"Very professional, listens to questions/concerns, provides logical answers and concise information on medical issue(s), a no nonsense yet personable physician with a dry wit and integrity. He will not rush to surgery unless warranted. And, will not order a bunch of unnecessary tests. I highly recommend Dr Flanagan."
- L. /
Healthgrades /
Oct 19, 2017
"First, I must say this review is long overdue but I owe Dr. Flanagin a debt of gratitude. I had shoulder replacement surgery performed on my left shoulder in October, 2018 by Dr. Flanagin and in the year that has gone by I must say my shoulder have recovered and is in the best shape since I was in my teens when I first injured the shoulder. Starting with the surgery, recovery and physical therapy Dr. Flanagin was there for me. I thought I would experience some physical pain after the surgery but I will admit, I had minimal pain, thank God and Dr. Flanagin. He along with his staff are professionals in every sense of the word as well. They are also very personal in their care and compassion. Thank you Dr. Flanagin for being the professional that you are as well as compassionate and caring!"
- H.N. /
Healthgrades /
Nov 20, 2019
"Dr. Flanigan did emergency surgery on my husband's distal biceps tear. My husband returned to full recovery in record time. His success was better than expected and he is 100% and back to lifting weights. We thoroughly researched this doctor and he came recommended as the doctor people call when surgery has gone wrong with another surgeon. We could not be more pleased with his staff and the results."
- C.K. /
Yelp /
Nov 04, 2019
"Years ago I had extensive surgery on my shoulder from the top shoulder surgeon at a premier teaching hospital in NYC. That surgeon was known as the best shoulder surgeon for good reason. I recently had shoulder surgery with Dr. Flanagin. I can sincerely say that he is every bit skilled as my long ago surgeon and far exceeded that doctor in terms of spending time with me, both pre and post-op. The previous surgeon had residents do the follow up work. Dr. Flanigin spent an incredible amount of time with me answering every question I had. I give him five stars not only for his fine surgical skills but for his people skills. He is awesome. I would highly recommend him to anyone."
- G.M. /
Healthgrades /
Sep 03, 2019
"This review is long overdue. It has been a little over a year since Dr. Flanagin provided me with a new reversed shoulder replacement. I thank whatever stars were in alignment at that time when Dr Flanagin agreed to perform the procedure. I am so grateful for his obvious skills along with his "office bedside manner". He was able and had the patience to explain in terms I could understand what the surgery and it's aftermath involved.Never hesitate in choosing Dr. Flanagin as your surgeon. I cannot thank him enough for what he did for me and my destroyed shoulder."
- M.H. /
Healthgrades /
Aug 20, 2019
Previous
Next
Arthroscopic shoulder surgery is performed under general anesthesia as an outpatient procedure. During surgery, very tiny incisions are made in the area on the shoulder where the injury is located. These incisions resemble puncture holes and are large enough to fit the arthroscope, as well as the surgical tools used by the surgeon. This minimally-invasive approach leaves small scars and allows patients to recover faster than when larger incisions are required. During arthroscopic surgery, tendons and muscles are not cut and nearby tissue is not affected during the procedure, which helps minimize swelling, bleeding, and post-operative pain. Absorbable sutures are used to close the small puncture holes and will not need to be removed after surgery. We will provide a full post-operative treatment plan that can be followed at home, as well as instructions for rehab and physical therapy, which typically begins about a week after surgery.
It is normal to have bruising, swelling, and some discomfort after shoulder surgery. We will provide prescriptions for pain and inflammation that should be filled prior to surgery. Within the first 48 hours after treatment, patients should rest at home and keep their arm elevated. Ice should be applied in intervals of 20 minutes. The bandages and dressings can be removed 2-3 days after surgery, but it is recommended to try and keep the incisions dry for 1-2 weeks. The most important rules for a speedy and effective recovery are to follow the post-care protocol provided by our office. Physical therapy will begin promptly and your shoulder will be on its way to a pain-free, healthy existence.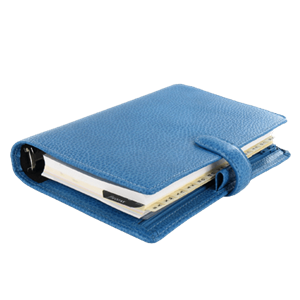 If you have an injured shoulder and nonsurgical treatments have failed to work, we invite you to call our orthopedic practice and schedule a consult for surgery. We use the latest advancements in arthroscopic shoulder surgery that allow patients to get back into the game of life quickly and effectively. Our dedicated team of medical assistants, nurses, anesthesiologists, and board-certified shoulder surgeon are here to help get you back on the road to recovery.