Tennis elbow, also known as lateral epicondylitis, is a painful ailment of the tendons that surround the elbow. When there are small microtears or degeneration within these tendons, inflammation sets in causing the patient to feel throbbing pain that may or may not go away with therapeutic massage, icing, or rest. When the elbow has repetitive trauma to the torn area, the tears are not able to recover and heal properly. Athletes (such as tennis players, bowlers, golfers, body builders, and pitchers), and professionals who use their arms to make a living (painters, carpenters, hairdressers, musicians, factory workers, etc.) are all at a high risk for tennis elbow.
Depending on the severity of the injury, nonsurgical treatments may allow the patient to overcome this condition. In more severe cases, especially where severe pain exists that does not improve with nonsurgical treatments, surgical intervention may be necessary. Dr. Flanagin will diagnose and offer the appropriate treatment so that his patients can return to their normal activities.
Radiating pain along the forearm, throbbing, and swelling around the outside of the elbow are the general symptoms of lateral epicondylitis. The pain can also spread vertically throughout the entire arm, even reaching the shoulder area in some cases. When the pain of this condition becomes unbearable, patients can lose their ability to be physically active, go to work, or complete daily living tasks. Lifting things, grasping with the hand, and rotating the arm may be impossible to do without agonizing pain.
Reviews
"Very professional, listens to questions/concerns, provides logical answers and concise information on medical issue(s), a no nonsense yet personable physician with a dry wit and integrity. He will not rush to surgery unless warranted. And, will not order a bunch of unnecessary tests. I highly recommend Dr Flanagan."
- L. /
Healthgrades /
Oct 19, 2017
"Dr. Flanigan did emergency surgery on my husband's distal biceps tear. My husband returned to full recovery in record time. His success was better than expected and he is 100% and back to lifting weights. We thoroughly researched this doctor and he came recommended as the doctor people call when surgery has gone wrong with another surgeon. We could not be more pleased with his staff and the results."
- C.K. /
Yelp /
Nov 04, 2019
"Years ago I had extensive surgery on my shoulder from the top shoulder surgeon at a premier teaching hospital in NYC. That surgeon was known as the best shoulder surgeon for good reason. I recently had shoulder surgery with Dr. Flanagin. I can sincerely say that he is every bit skilled as my long ago surgeon and far exceeded that doctor in terms of spending time with me, both pre and post-op. The previous surgeon had residents do the follow up work. Dr. Flanigin spent an incredible amount of time with me answering every question I had. I give him five stars not only for his fine surgical skills but for his people skills. He is awesome. I would highly recommend him to anyone."
- G.M. /
Healthgrades /
Sep 03, 2019
"This review is long overdue. It has been a little over a year since Dr. Flanagin provided me with a new reversed shoulder replacement. I thank whatever stars were in alignment at that time when Dr Flanagin agreed to perform the procedure. I am so grateful for his obvious skills along with his "office bedside manner". He was able and had the patience to explain in terms I could understand what the surgery and it's aftermath involved.Never hesitate in choosing Dr. Flanagin as your surgeon. I cannot thank him enough for what he did for me and my destroyed shoulder."
- M.H. /
Healthgrades /
Aug 20, 2019
"Amazing Relief - Dr. Flanagin is over the top, I had shoulder replacement surgery, he has been with me every step of the way. Extremely attentive and most of all gave my life back to me I totally recommend his services and the staff is also very considerate and attentive. Thank you Dr. Flanagin for being the "Best""
- Anonymous /
Vitals /
Apr 02, 2019
Previous
Next
As with most musculoskeletal conditions, once all other options and resources have been explored, a consultation from an orthopedic surgeon is usually warranted. Tennis elbow typically cannot be left untreated because the severity of the pain is usually too debilitating for an individual, decreasing their productivity significantly. Surgery may be an option if nonsurgical methods fail to work. Arthroscopic or open elbow surgery can be performed to repair the damaged and torn tendons, and remove any loose cartilage or bone spurs. This minimally-invasive surgical treatment provides great outcomes and allows patients to rehab their arm to recovery. Generally, there will be about 12 weeks of recovery time followed by months of physical therapy to get the most out of this surgical intervention.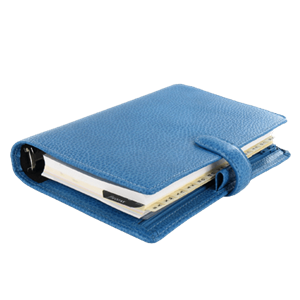 We invite you to call our orthopedic surgery office and schedule your consultation with our board-certified orthopedic surgeon today. When traditional, at-home treatments are no longer effective, it is time to consult with a trusted surgeon. We can help alleviate the throbbing, never-ending pain associated with your injury and help you get back into the game of life. Please call our orthopedic practice today and schedule your appointment.