Shoulder injuries are common among individuals of all ages and walks of life. While some shoulder injuries and conditions will require a surgical procedure to correct function and mobility, the vast majority of injuries can be treated with nonsurgical alternatives. The first step in diagnosing your shoulder condition, is to make an appointment with an orthopedic shoulder surgeon so that the location and reason for your shoulder pain can be diagnosed. The longer your shoulder pain continues, the chances for a fast and effective recovery decrease. Some variables that will affect the type of treatment prescribed include the type of injury, significance of injury, and the length of time in which symptoms have been present.
Dallas orthopedic shoulder surgeon, Dr. Brody Flanagin, offers the latest advancements in shoulder treatment, and in many cases, he is able to treat and heal a shoulder injury using conservative measures rather than surgery. During a thorough exam, Dr. Flanagin will properly diagnose the condition and make his recommendation based on his overall assessment.
During a routine exam, we can usually determine if an injury will indicate surgery or not. In many cases, if a low-grade fracture, strain, sprain, or tear exists, nonsurgical treatment will usually be recommended first. Patients with arthritis can also benefit from the nonsurgical remedies recommended by our office. Surgery is usually reserved for cases where the shoulder has suffered extreme trauma, enough to completely break the bone through the skin, advanced arthritis, complete tears of the tendons and ligaments, etc. Sometimes, an MRI will be ordered to ensure a thorough diagnosis before surgery.
Reviews
"Very professional, listens to questions/concerns, provides logical answers and concise information on medical issue(s), a no nonsense yet personable physician with a dry wit and integrity. He will not rush to surgery unless warranted. And, will not order a bunch of unnecessary tests. I highly recommend Dr Flanagan."
- L. /
Healthgrades /
Oct 19, 2017
"First, I must say this review is long overdue but I owe Dr. Flanagin a debt of gratitude. I had shoulder replacement surgery performed on my left shoulder in October, 2018 by Dr. Flanagin and in the year that has gone by I must say my shoulder have recovered and is in the best shape since I was in my teens when I first injured the shoulder. Starting with the surgery, recovery and physical therapy Dr. Flanagin was there for me. I thought I would experience some physical pain after the surgery but I will admit, I had minimal pain, thank God and Dr. Flanagin. He along with his staff are professionals in every sense of the word as well. They are also very personal in their care and compassion. Thank you Dr. Flanagin for being the professional that you are as well as compassionate and caring!"
- H.N. /
Healthgrades /
Nov 20, 2019
"Dr. Flanigan did emergency surgery on my husband's distal biceps tear. My husband returned to full recovery in record time. His success was better than expected and he is 100% and back to lifting weights. We thoroughly researched this doctor and he came recommended as the doctor people call when surgery has gone wrong with another surgeon. We could not be more pleased with his staff and the results."
- C.K. /
Yelp /
Nov 04, 2019
"Years ago I had extensive surgery on my shoulder from the top shoulder surgeon at a premier teaching hospital in NYC. That surgeon was known as the best shoulder surgeon for good reason. I recently had shoulder surgery with Dr. Flanagin. I can sincerely say that he is every bit skilled as my long ago surgeon and far exceeded that doctor in terms of spending time with me, both pre and post-op. The previous surgeon had residents do the follow up work. Dr. Flanigin spent an incredible amount of time with me answering every question I had. I give him five stars not only for his fine surgical skills but for his people skills. He is awesome. I would highly recommend him to anyone."
- G.M. /
Healthgrades /
Sep 03, 2019
"This review is long overdue. It has been a little over a year since Dr. Flanagin provided me with a new reversed shoulder replacement. I thank whatever stars were in alignment at that time when Dr Flanagin agreed to perform the procedure. I am so grateful for his obvious skills along with his "office bedside manner". He was able and had the patience to explain in terms I could understand what the surgery and it's aftermath involved.Never hesitate in choosing Dr. Flanagin as your surgeon. I cannot thank him enough for what he did for me and my destroyed shoulder."
- M.H. /
Healthgrades /
Aug 20, 2019
Previous
Next
One of the most important aspects of healing a hurt shoulder is rest. This is usually accomplished by wearing a sling to help keep the arm stable and immobilized. It is important for patients to get plenty of rest and avoid doing activities that will create any movement in the arm, as well as keep the body's temperature moderate to help control inflammation.
It is common to apply both ice and heat to a shoulder injury. This helps reduce inflammation and swelling, as well as pain. Alternating between both heat and cold temporarily prevents further aggravation of the shoulder injury or condition. Probably more crucial, is the cold. This is because ice reduces inflammation through a process known as vasoconstriction, which minimizes the flow of blood and lymph fluids to the area. We recommend patients keep their arm elevated on a pillow while resting. Ice packs can be placed on the injured area in 20-minute timed intervals for the first few days following the injury. For patients with known shoulder pain, such as those with arthritis, applying cold compression to the shoulder can help decrease pain. Cycling the cold with heat will then help promote blood flow back to the area where the pain and swelling reside.
Anti-inflammatory medications can help tremendously in easing pain and discomfort during the healing process. Medications such as ibuprofen or naproxen are common for assisting with inflammation, pain, and soreness, and in some cases, oral antibiotics may also be prescribed. Some patients will also benefit by having a steroid (cortisone) shot directly into the injured area on the shoulder. This provides great relief for patients and can last several months as the patient works diligently to rehab their shoulder back to health.
Stretching is important during a shoulder recovery. Rehabbing the shoulder joint to regain mobility and strength, and to decrease overall stiffness, can be assisted with moderate to light, slow and gentle stretches. Stretching does not have to occur every day, but it is recommended every couple of days to keep the arm from developing stiffness and/or frozen shoulder. In addition, using light weights can help improve strength and increase the blood flow to the rotator cuff area.
Physical therapy may be prescribed to assist in your shoulder injury and recovery. Our recommended physical therapists are highly-trained and skilled to work with patients to strengthen the joint and regain complete shoulder function. During physical therapy, exercises will be taught that you can also perform at home, and our team will work with you incorporating new moves so that all areas of the shoulder are impacted. Physical therapy can be an important step in overcoming your injury.
Nonsurgical treatment will be most successful if the patient is diligent in adhering to the prescribed protocol. Patients who are proactive with their treatment generally see good results within a couple of weeks. While there is no set time-frame as to when a shoulder injury will recover, most patients find that pain is much less and their mobility and function returns in about 6-8 weeks.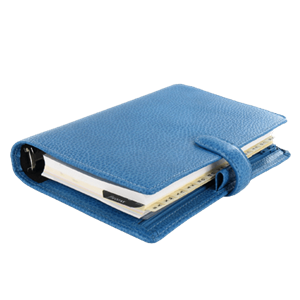 Our orthopedic practice offers a full spectrum of nonsurgical treatments to heal shoulder pain and achieve a full recovery. Not only will we take the time to properly diagnose your shoulder condition, but we will work with you to achieve the goal of becoming pain-free in the most conservative way possible, before turning towards a surgical procedure. For patients requiring surgery, we offer leading, cutting-edge shoulder surgery options. We look forward to working with you and getting you back on the road to recovery.