About Shoulder Fracture Repair
Using arthroscopic surgery or an open approach, Dallas-based orthopedic shoulder surgeon, Dr. Brody Flanagin, is trained to properly treat shoulder fractures. While many shoulder fractures tend to heal themselves with conservative, nonsurgical treatment measures, some will require surgery. This is generally the case when the bone becomes displaced or shifts out of position, creating bone fragments and bone spurs. In addition, when the break is large or severe enough to cause the bone to break through the skin, surgery is generally needed. In some cases, complex ligament and tendon damage will be associated with the fracture, requiring surgery to repair. Minimally-invasive techniques are the preferred way to repair a fractured shoulder. This is done through arthroscopic shoulder surgery, which includes fracture fixation, and in some cases a tendon repair.
Shoulder fracture repair uses arthroscopic surgery to fix broken bones and fractures within the shoulder joint. This minimally-invasive surgery uses keyhole punch-type incisions that are just large enough to allow a camera and tools inside the joint to repair the damage. During surgery, loose bone and cartilage is removed and the remaining bone is cleaned, which allows for a smoother surface. Surgical hardware, such as screws, anchors, and sutures will be used to secure the bones back together, or attach the bone back to its natural anatomic position.
While the arthroscopic approach is the preferred method to perform fracture repair, severe breaks and complex cases may require an open surgical approach. This involves larger incisions to allow the surgeon greater access into the joint.
Reviews
"Very professional, listens to questions/concerns, provides logical answers and concise information on medical issue(s), a no nonsense yet personable physician with a dry wit and integrity. He will not rush to surgery unless warranted. And, will not order a bunch of unnecessary tests. I highly recommend Dr Flanagan."
- L. /
Healthgrades /
Oct 19, 2017
"Amazing Relief - Dr. Flanagin is over the top, I had shoulder replacement surgery, he has been with me every step of the way. Extremely attentive and most of all gave my life back to me I totally recommend his services and the staff is also very considerate and attentive. Thank you Dr. Flanagin for being the "Best""
- Anonymous /
Vitals /
Apr 02, 2019
"Dr. Flanagin and his staff are amazing! I've only seen him for minor issues but I'm usually in and out in 30-45 minutes, which includes X-ray time. Great staff!"
- J.R. /
Yelp /
Aug 29, 2018
"Dr. Flanagin and his staff are amazing! I've only seen him for minor issues but I'm usually in and out in 30-45 minutes, which includes X-ray time. Great staff!"
- J.R. /
Yahoo /
Aug 28, 2018
"Dr Flanagin is a 10 star! - too bad the scale only goes to 5."
- D.S. /
Google /
May 18, 2018
Previous
Next
Open Fracture Repair (ORIF)
ORIF stands for Open Reduction Internal Fixation. This approach is used when an open method is required to repair a break in the proximal end of the humerus. During this procedure, the patient is put under general anesthesia, and an incision is made so that a metal plate can be attached to the humerus to secure and hold the bone in place while it heals. There are several types of ORIF techniques, depending upon what is being addressed during surgery:
When a severe fracture occurs within the proximal humerus, an incision is made and a metal plate is attached to the humerus to securely fasten and hold the bone in its natural anatomic position so that it heals correctly. The incision can be made on the front of the arm or on the side. The goal is to accurately realign the bones for an effective outcome.
ORIF can also be performed on the glenoid section of the shoulder, which is the socket of the shoulder joint. This fracture is rare and requires an open incision and specialized plates and hardware to repair.
In some shoulder fractures, the humeral head will need to be replaced due to irreparable damage. This is accomplished with a surgery known as shoulder hemiarthroplasty, which uses an artificial joint to replace the humeral head. Once this is replaced, the broken and/or damaged bone is reconstructed around the artificial joint.
Shoulder fracture repair surgery is considered an outpatient procedure and is performed under general anesthesia. Once the patient has been monitored and released home, it is important to follow the post-operative instructions provided by our medical team. The arm should be kept secure in a sling and iced every 20-30 minutes to help control pain and swelling. We will prescribe pain medication to help minimize discomfort after surgery. It is important to keep the arm still and immobile.
During the first post-operative visit, which will take place a couple of days after surgery, physical therapy will be discussed. The important thing to remember with a fractured shoulder, is that while we want to regain mobility, passive motion, and movement, the bones must first begin to heal. Therefore, therapy will be a slow, yet important process. Most patients are able to begin using their arm and restore function within several months. It takes about 6 months to make a complete recovery following shoulder fracture repair surgery.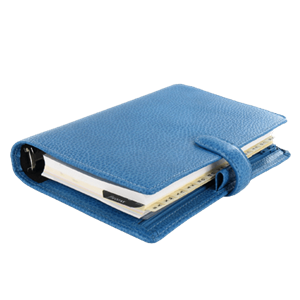 Treat your Broken Shoulder
If you have suffered a broken shoulder and need immediate treatment, please contact our orthopedic practice today so that we can provide a thorough and detailed examination. Conservative treatment alone may be all that is required to repair your fracture, but if surgery is needed, we have the skilled board-certified orthopedic surgeon and the trained medical staff to assist you promptly. Start your shoulder repair today by making an appointment so that we can help you regain function of your arm.