About Rotator Cuff Repair
For most patients, a complete tear of the rotator cuff generally does not heal on its own. In addition, complete ruptures of the rotator cuff require surgery in order to regain full function and live a pain-free lifestyle. Arthroscopic rotator cuff repair surgery is an advanced treatment that stitches the torn rotator cuff tendon back to the arm bone (the humerus). If the tear is severe enough, an open surgical approach may be necessary. This uses anchors and sutures to reconstruct the tendons and ensure an effective outcome. Dr. Brody Flanagin is a skilled and highly trained orthopedic shoulder surgeon who has performed countless rotator cuff repairs with excellent results. Most patients are able to return to their normal activities, including golf and other sports, without pain and with fluid mobility.
Types of Rotator Cuff Surgery
There are various techniques that may be considered during rotator cuff surgery. The approach used depends on the surgical case and the severity of the injury being addressed. Common surgical approaches to repair a torn rotator cuff tendon include:
Arthroscopic Shoulder Surgery
The majority of rotator cuff tears can be repaired arthroscopically. This surgery uses small, keyhole "punch" incisions that allow a camera and small surgical tools to enter the shoulder joint so that the tendons and/or ligaments can successfully be repaired. This surgery allows for a quicker recovery, less post-operative pain, and there are typically no sutures to remove.
Double-Row Arthroscopic Surgery
In some cases, if the rotator cuff tear is severe enough, a double row of sutures may be used to stick or repair the tendon. This is a new technique and is reserved for specific cases. It is still performed arthroscopically and helps repair the tendons back to their natural anatomy. This approach provides the patient with additional stability once the shoulder is healed.
Open Rotator Cuff Surgery
The open surgical approach is used in cases where complex ruptures or severe tears have occurred. This approach does require larger incisions so that the surgeon can gain greater access into the shoulder joint. Anchors or other hardware will be used to help repair and secure the damaged tendons. In some cases, grafts may be used to help reattach the tendon to its natural place on the humerus. The open approach provides good outcomes, however, there is a longer period of downtime in terms of recovery. Stitches are usually used that will have to be removed during a post-operative visit.
Reviews
"Very professional, listens to questions/concerns, provides logical answers and concise information on medical issue(s), a no nonsense yet personable physician with a dry wit and integrity. He will not rush to surgery unless warranted. And, will not order a bunch of unnecessary tests. I highly recommend Dr Flanagan."
- L. /
Healthgrades /
Oct 19, 2017
"Amazing Relief - Dr. Flanagin is over the top, I had shoulder replacement surgery, he has been with me every step of the way. Extremely attentive and most of all gave my life back to me I totally recommend his services and the staff is also very considerate and attentive. Thank you Dr. Flanagin for being the "Best""
- Anonymous /
Vitals /
Apr 02, 2019
"Dr. Flanagin and his staff are amazing! I've only seen him for minor issues but I'm usually in and out in 30-45 minutes, which includes X-ray time. Great staff!"
- J.R. /
Yelp /
Aug 29, 2018
"Dr. Flanagin and his staff are amazing! I've only seen him for minor issues but I'm usually in and out in 30-45 minutes, which includes X-ray time. Great staff!"
- J.R. /
Yahoo /
Aug 28, 2018
"Dr Flanagin is a 10 star! - too bad the scale only goes to 5."
- D.S. /
Google /
May 18, 2018
Previous
Next
Rotator cuff repair surgery is performed as an outpatient procedure in an accredited surgical facility. Patients will be put under general anesthesia and then monitored closely after surgery before being released to recover home. Prior to your release, we will provide specific instructions to follow at home. This includes pain management with medication, as well as certain movements to incorporate in order to promote blood flow and circulation. Patients should rest comfortably for a couple of days following surgery, with limited movement or activity.
Following surgery, bruising and swelling are to be expected. Depending on the type of surgery performed, the overall discomfort level will vary. A shoulder sling will be worn for a period of about 3-4 weeks. This is primarily when the patient is out and about and moving. Physical therapy to regain motion, mobility, and strength will begin almost immediately. Physical therapy is very important in healing the rotator cuff tendons. Without therapy, it is possible that additional symptoms could arise, such as frozen shoulder or shoulder stiffness. Working with one of our seasoned therapists ensures a healthy recovery.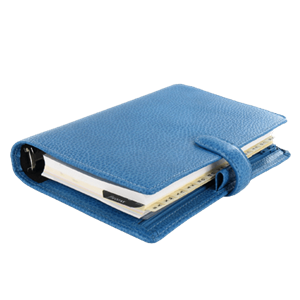 Rotator cuff injuries are common, both among athletes and the everyday active individual. When nonsurgical treatment fails to work, or if the injury is too severe for conservative treatment, the seasoned and skilled board-certified orthopedic surgeon and medical staff at our practice can help you recover. We offer the latest techniques associated with rotator cuff surgery and will provide a thorough assessment, diagnosis, and work with you during the entire surgical process for an effective, safe, and full recovery.