About AC Joint Reconstruction
Dr. Brody Flanagin is a Dallas-based orthopedic shoulder surgeon trained to treat injuries of the AC joint. In a shoulder separation injury, the AC, or acromioclavicular joint is involved, which is where the clavicle or collarbone, connects to the acromion. This is the highest point of the shoulder blade. Shoulder separations are usually the result of a fall onto the shoulder, injuring the ligaments that both surround and support the AC joint. With enough force, the ligaments connected to the clavicle can tear, which leads to the separation of the clavicle and the wing bone. This, in turn, leads to the wing bone shifting downwards. Common symptoms include shoulder pain and instability, especially while sleeping and/or making overhead or cross body movements.
In shoulder impingement, the space in between the structures of the AC joint narrows, which leads to friction and the rubbing of parts that normally wouldn't touch. This condition can be painful and lead to immobility and also inflammation. Since shoulder separations and impingement can be painful and cause deformities, AC joint reconstruction is often needed to repair these conditions.
When is Surgery Required?
Whether or not an AC joint requires surgery depends of the type of the tear. The different types are called grades and include:
Grade 1 – This is a partial tear, which is actually an AC ligament and joint capsule sprain. There is no visible deformity and surgery isn't required. Typically, a Grade 1 separation is treated with ice packs, cross taping the shoulder, and physical therapy.
Grade 2 – This injury results in about a 50% separation of the AC joint and is caused by the rupture of the AC ligaments and capsule. A mild deformity is present such as a noticeable bump or bulge. Non-surgical methods can be used to repair this separation similar to those of the Grade 1 tear.
Grade 3 – The most serious of all, this grade normally requires surgery. This is a complete AC joint separation, including a complete rupture of all of the attached ligaments.
Reviews
"Very professional, listens to questions/concerns, provides logical answers and concise information on medical issue(s), a no nonsense yet personable physician with a dry wit and integrity. He will not rush to surgery unless warranted. And, will not order a bunch of unnecessary tests. I highly recommend Dr Flanagan."
- L. /
Healthgrades /
Oct 19, 2017
"Amazing Relief - Dr. Flanagin is over the top, I had shoulder replacement surgery, he has been with me every step of the way. Extremely attentive and most of all gave my life back to me I totally recommend his services and the staff is also very considerate and attentive. Thank you Dr. Flanagin for being the "Best""
- Anonymous /
Vitals /
Apr 02, 2019
"Dr. Flanagin and his staff are amazing! I've only seen him for minor issues but I'm usually in and out in 30-45 minutes, which includes X-ray time. Great staff!"
- J.R. /
Yelp /
Aug 29, 2018
"Dr. Flanagin and his staff are amazing! I've only seen him for minor issues but I'm usually in and out in 30-45 minutes, which includes X-ray time. Great staff!"
- J.R. /
Yahoo /
Aug 28, 2018
"Dr Flanagin is a 10 star! - too bad the scale only goes to 5."
- D.S. /
Google /
May 18, 2018
Previous
Next
The type of technique that an orthopedic surgeon will use is dependent upon the severity of the pain and deformity. To treat impingement, the surgeon might use distal clavicle excision where the end of the clavicle closest to the acromion is removed to prevent it from rubbing against the acromion. This can prevent further damage and help alleviate pain. Since this is an arthroscopic surgery, small incisions will be made in the shoulder for the doctor to insert the special camera. Then, a tool will be used to remove the affected area of the clavicle. With surgical staples or stitches, the surgeon will close the incisions and the arm will be placed in a sling.
For patients with significant deformities, the surgeon will reconstruct the ligaments that attach underneath the collarbone to preserve the end of the collarbone. Donor tissue will be used to rebuild these ligaments.
It is important to follow the surgeon's instructions following surgery in order for the shoulder to heal properly, which includes wearing an arm sling. It is also important to refrain from strenuous physical activity until the doctor gives the go-ahead. After any surgical procedure, the patient will need to undergo rehabilitation to build strength and improve shoulder mobility and flexibility. Recovery following surgery can take several months but this varies from patient to patient.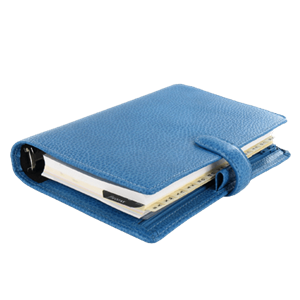 Learn More About Your Options
AC joint reconstruction is an important first step in restoring use of the shoulder. At our practice, we can help get rid of pain, improve deformities, and restore function with one of our high-quality surgical procedures. We start off by giving you a thorough examination to determine if you have a dislocation and if so, which grade. We also treat patients suffering from shoulder impingement. To get started, you should contact our orthopedic office to schedule a consultation. Please give us a call today so that we can set up your appointment.