Pain, stiffness, and immobility in the shoulder joint are hallmarks of frozen shoulder, or adhesive capsulitis, which affects the shoulder capsule surrounding the shoulder joint. Adhesive capsulitis is the medical term given to "frozen shoulder" and it refers to the tightening and thickening of the soft tissues of the shoulder joint lining (the capsule). Dallas orthopedic surgeon, Dr. Brody Flanagin, treats frozen shoulder using a variety of treatment options, depending on the severity of the condition. While there is no clear answer as to why frozen shoulder occurs, it usually begins while a patient is recovering from a surgical procedure, or from an injury or condition, which limits the movement of the arm. These can include a broken arm, mastectomy, or a stroke. With frozen shoulder, the symptoms will start off slowly, and get worse over time. The symptoms can come and go and pain management is usually the first step towards treatment.
Adhesive capsulitis generally progresses slowly through several, distinctive stages and each stage will usually last for a number of months. These include:
The freezing stage, which creates pain when any type of movement of the shoulder takes place. At this point in time, the range of motion of the shoulder is limited, which begins to affect daily activities.
During the frozen stage, the pain may actually lessen, but instead, the shoulder becomes stiffer and more limited in function, mobility, and overall use. Using the shoulder during this time becomes much more difficult and even impossible for some patients.
In the thawing stage, the shoulder's range of motion begins to improve and pain is greatly reduced. This is usually temporary once the patient begins to incorporate at-home remedies to relieve symptoms.
Reviews
"Very professional, listens to questions/concerns, provides logical answers and concise information on medical issue(s), a no nonsense yet personable physician with a dry wit and integrity. He will not rush to surgery unless warranted. And, will not order a bunch of unnecessary tests. I highly recommend Dr Flanagan."
- L. /
Healthgrades /
Oct 19, 2017
"Dr Flanagin is a 10 star! - too bad the scale only goes to 5."
- D.S. /
Google /
May 18, 2018
"Amazing Doc! No-nonsense, straight-forward, knows his stuff, and clearly committed to his patients. Siprina, the x-ray tech, was great as well. Very pleasant and explains "what to do" in a manner even a country boy like me could understand. Thanks to Siprina."
- D. /
Healthgrades /
May 18, 2018
"Holy gerd. Cannot say enough positive things about this dr. He is the guy you go to when others mess up - hes that good. My husband had a biceps tendon tear an it takes 6 months to a year to recover. He was back in action in 11 weeks! - wonderful staff and wonderful surgeon. Could not reccomend him more highly."
- C.K. /
Google /
Mar 29, 2018
"Dr. Flanagin was timely, thorough, conservative, and thoughtful. The overall office operation is one of the best I've experienced."
- R. /
Healthgrades /
Feb 01, 2018
Previous
Next
While frozen shoulder may appear to be one isolated injury, there are actually two variations of this condition. They are known as primary and secondary adhesive capsulitis. Primary adhesive capsulitis occurs when a slow, progressive stiffness and loss of shoulder motion appears. This type usually has to deal with excessive inflammation, either from overuse or a medical condition, and can cause great pain to the patient. Sometimes, primary adhesive capsulitis does not respond to conservative treatment, and surgery may be needed to help alleviate symptoms.
Secondary adhesive capsulitis develops after a specific shoulder injury, such as a rotator cuff injury, a fracture, or after a surgical procedure. It generally arises when there is prolonged periods of immobilization. The primary issue with this type of frozen shoulder is intense stiffness and immobility. Surgery usually is needed to help remove scar tissue or bone fragments, followed by physical therapy to help regain function and mobility.
Treatment for frozen shoulder can vary depending on the patient and his or her condition. The goals of most treatments are to reduce pain and restore as much range of motion as possible. One of the first course of treatments is medication, which can include over-the-counter pain relievers to help alleviate pain and inflammation, or prescription anti-inflammatory medications. Physical therapy can be useful for many patients to help increase range of motion and shoulder mobility. A cortisone injection into the shoulder joint may also be done to ease symptoms so that the patient can begin incorporating exercise movements to help stretch the connective tissue and increase mobility.
Shoulder manipulation with surgical release of the capsule is a procedure that can be performed under general anesthesia. This treatment allows the doctor to move the joint in various directions with the hope of loosening up the tightened, inflamed shoulder tissue. For severe cases where other options have failed, surgery might be the answer. Arthroscopic shoulder surgery can be used to remove the scar tissue that is causing frozen shoulder. Since small incisions are made, the surgery is less invasive and downtime is generally minimized.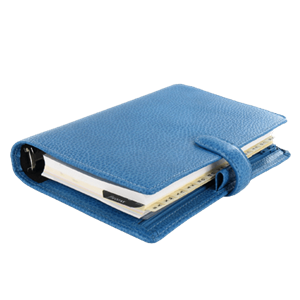 Relief for Frozen Shoulder
A frozen shoulder isn't only painful, but can actually limit your normal activities. You no longer have to suffer as the world passes you by. If you've had enough of frozen shoulder, we encourage you to contact our orthopedic practice immediately so that we can assess you. From there, we have a variety of treatment options to get you on the road toward recovery. Our experienced medical team is ready to assist you in any way that we can. Please give our practice a call today to schedule your appointment.